Columbia
Maryland medtech start-up developing wearable multimodal physiological sensing system
COLUMBIA, Md. (October 3, 2022)—TEDCO, Maryland's economic engine for technology companies, announced today its Builder Fund invested $100,000 in LASARRUS, who are researching and developing devices for improved patient monitoring and treatment. TEDCO's Builder Fund invests in and provides executive support to Maryland-based technology companies run by entrepreneurs who demonstrate economic disadvantage.
"At LASARRUS, our mission is to improve patient outcomes," said Lloyd Emokpae, CEO, LASARRUS. "We are creating device-enabled next generation tools for remote monitoring of chronic diseases that is reliable, accurate and easy to use. We're glad to be working alongside TEDCO to help bring our vision to fruition as we work to improve health outcomes for patients requiring telemedicine and remote monitoring."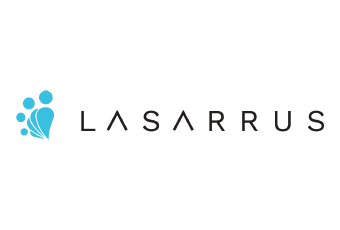 LASARRUS, based in Baltimore, Md., is a medtech start-up that has developed the world's first wearable multimodal physiological sensing system. Its patented WearME wearable solution creates a portfolio of physiological parameters that allow for a comprehensive cardiopulmonary assessment to be used for early symptom identification and treatment. The technology addresses the data gap to reduce hospitalization costs and readmission rates.
"We're excited to support LASARRUS in the growing wearable medical device industry," said Jean-Luc Park, senior director of Social Impact Funds, TEDCO. "Medical devices like WearME provide users and their doctors with comprehensive datapoints about the patient's body and should make great strides at improving the health data collection process."
For entrepreneurs applying for their first investment from TEDCO's Builder Fund, their company must be based in Maryland and led by an economically disadvantaged founder(s).
For information on how to access TEDCO's Builder Fund investment application, visit https://www.tedcomd.com/funding/builder-fund.