Columbia
 20 projects will receive funding for the creation or expansion of Makerspaces throughout Maryland
COLUMBIA, Md. (July 27, 2023) – TEDCO, Maryland's economic engine for technology companies, announced the awardees for the first round of the new Maryland Makerspace Initiative Program ("Makerspace Program"). Funding will be awarded to 20 projects spanning 11 counties and Baltimore City.
"TEDCO is always working to support and grow businesses in Maryland. This includes creating and supporting opportunities for entrepreneurs to learn, grow, create and innovate," said Terry Rauh, TEDCO's chief finance and operations officer. "That is why we are excited to announce the 2023 Maryland Makerspace Initiative Program financial assistance grants—these spaces are designed to provide entrepreneurs with resources to help grow their businesses, such as technologies to support prototyping and product creation, as well as training and educational opportunities."
What is the Makerspace Program?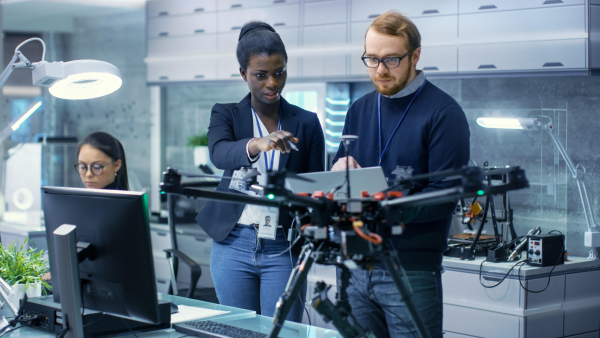 Created through legislation passed by the Maryland General Assembly, the Makerspace Program provides grants up to $100,000 and technical assistance for qualified entities looking to establish a new Makerspace, expand an existing Makerspace, or develop Makerspace programming. The goal is to grow a state-wide community of Makerspaces that provides entrepreneurs with access to tools, technologies and knowledge to support their growth and development as well as expand workforce training.
The 20 awardees of the 2023 Makerspace Program include:
Allegany College of Maryland 
Baltimore Jewelry Center
Baltimore Underground Science Space
Carroll County Public Library
Chesapeake Arts Center
College of Southern Maryland Foundation
DMV Petri Dish
Fashion Heritage Needle Trades Foundation
Frederick County Office of Economic Development 
Howard County Library System
Makerspace of Annapolis 
Melwood Horticultural Training Center, Inc.
Mid-Atlantic Gigabit Innovation Collaboratory
Morgan State University
PaxSpace, Inc. (won twice for different Makerspace projects)
Rockville Science Center
Salisbury University
Station North Tool Library, Inc.
Washington College
For more information about the Maryland Makerspace Initiative project visit https://www.tedcomd.com/makerspace. Qualified entities may apply or reapply for financial assistance when the application process reopens in Spring 2024.