Columbia
Maryland-based company working towards changing the digital infrastructure market
COLUMBIA, Md. (September 26, 2023) –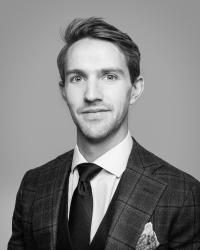 TEDCO, Maryland's economic engine for technology companies, announced a recent $500,000 Seed Fund investment into Flexnode, Inc., a digital infrastructure company.
"Our goal is to support the full data center lifecycle, providing an all-in-one solution for high-performance data management at the edge and on-premise. With this solution, we will be able to offer support to customers of all sizes in various markets – from consumer to enterprise to government," said Andrew Lindsey, Flexnode CEO. "Thanks to TEDCO's investment we can continue developing innovative digital infrastructure solutions to support the future."

Flexnode, Inc., based in Bethesda, Md., is a next generation digital infrastructure company that develops, deploys and operates liquid-cooled end-to-end data management solutions that are designed to go anywhere. Through this system and their Data-Center-as-a-Service (DCaaS) business model, Flexnode supports the full data center lifecycle. Flexnode collaborates with leading partners to provide a dynamic infrastructure solution and flexible operating model that can support various applications. 
"Flexnode is working to make a flexible solution that can meet great data challenges," said Teddy Gresser, director of TEDCO's Seed Funds. "With how engrossed data computation, storage and networking is in our society today, Flexnode's innovation could be a game changer for the digital infrastructure market."
TEDCO's Seed Funds invests in companies that show promise of becoming venture fundable companies or are companies that, through a seed investment, will be sustainable through customer revenue, follow-on funding, or other forms of corporate venture. For more information or to apply to TEDCO's Seed Funds, click here.