Columbia
Maryland business dedicated to developing telehealth solutions for remotely monitoring patients with eye and brain diseases
COLUMBIA, Md. (February 16, 2023) –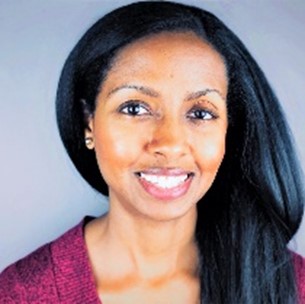 TEDCO, Maryland's economic engine for technology companies, announced a recent State Small Business Credit Initiative (SSBCI) investment of $150,000 into JuneBrain Inc., an organization focused on creating new ways for physicians to remotely monitor their patients.
"The eye is a great indicator of certain diseases," explains Samantha Scott, Ph.D, JuneBrain CEO. "The retina—a thin piece of tissue at the back of the eye—is known to be affected by certain diseases. We are developing a network of telehealth device and AI software products that are intentionally designed to work together and optimize remote monitoring of eye and brain diseases. Our mission is to improve accessibility to healthcare by expanding retinal imaging technology to vulnerable and underserved communities." 

JuneBrain Inc., based in Baltimore, Md., is an organization looking to provide remote monitoring devices to help physicians and patients. Through the creation of a telehealth eye-scanning system, JuneBrain's AI-based eye-scanning solution allows providers to identify and monitor disease activity in their patients without requiring appointments. Additionally, this method analyzes images, securely sends them to providers, and comes with a patient-centered app that allows for sharing symptoms and connecting with caregivers and providers.
"I am excited to see JuneBrain's growth," said Jean-Luc Park, TEDCO's senior director of Social Impact Funds. "Their mission—to develop a wearable device allowing continual patient monitoring—is one that will positively impact the lives and care of many. It's great to be a part of their business journey."
TEDCO's SSBCI funds are divided into four programs—the Venture Equity Fund, the Social Impact Equity Fund, the Seed Equity Fund program, and the Venture Capital Limited Partnership Equity program. For more information about our funding opportunities, visit https://www.tedcomd.com/funding. 
"TEDCO works to provide businesses and entrepreneurs with opportunities, funding, and resources they need to make real change," said Troy LeMaile-Stovall, TEDCO's CEO. "Thanks to SSBCI funding, TEDCO is able to support more businesses like JuneBrain in creating a more diverse, innovative future."