Columbia
Partnership to expand the DefTech program to connect Maryland businesses with Department of Defense Laboratories
COLUMBIA, Md. (January 25, 2023) – TEDCO, Maryland's economic engine for technology companies, announced today its partnership with the Maryland Department of Commerce (Maryland Commerce) to expand and enhance the Maryland Defense Technology Commercialization (DefTech) Center. DefTech supports the growth of businesses by helping them leverage the technology, facilities and expertise in the Maryland Department of Defense (DoD) labs.

Piloted in 2018 with the Department of Defense—and in partnership with the Harford County Office of Community & Economic Development and U.S. Army labs at Aberdeen Proving Ground—DefTech focused on creating opportunities for businesses to partner with labs. In 2019, the U.S. Department of Commerce's Economic Development Administration provided three additional years of funding to expand the program. Building on the existing framework and incorporating a sustainable business model, the new partnership between TEDCO and Commerce, funded by The DoD's office of Local Defense Community Cooperation, will expand the program to DoD labs across the state and provide to support for businesses in rural communities.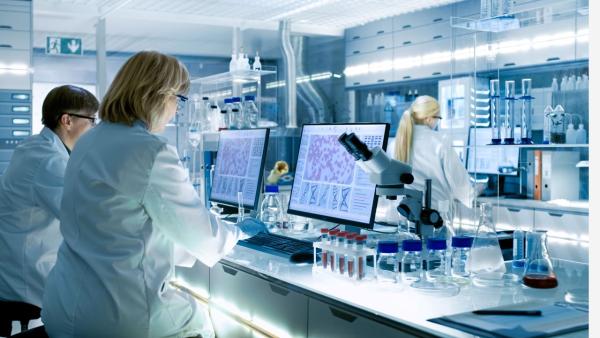 "We look forward to partnering with Maryland Commerce on this strategic DefTech Center project," said Troy LeMaile-Stovall, TEDCO CEO "By applying TEDCO's knowledge and resources to expand DefTech, we will enhance the development of a sustainable business model allowing the program to grow and diversify, while simultaneously supporting DefTech's clients and overall growth."
Led by Maryland Commerce for nearly four years, DefTech successfully created or retained 632 Maryland jobs and raised $33 million of investment funds. The current DefTech expansion builds on the program's previous success and is supported by grant funds from the DoD's Office of Local Defense Community Cooperation (OLDCC) and through support from Maryland Commerce and TEDCO.
With this new partnership, TEDCO's mentorship programs, guidance and connections to resources will offer long-term support to DefTech's clients. TEDCO's Federal Programs will provide oversight, administration and service delivery support to create new opportunities for businesses in Maryland to engage with federal labs. This new engagement will strengthen and diversify the defense supply chain, generating new revenue opportunities for both DoD and commercial markets. 
"We are excited to expand our relationship with Maryland's DoD labs," explains Kim Mozingo, TEDCO's director of Federal Programs and the principal investigator for this program. "With the support of both TEDCO and Maryland Commerce, DefTech has the potential to provide unmatched support to clients throughout the State, growing the economy and providing more innovation than ever before."
The expanded DefTech program is expected to launch in February 2023. Be sure to sign up for TEDCO's e-newsletter for the launch announcement by clicking here and learn more about DefTech here.