Columbia
Maryland community solar start-up seeks to provide renewable energy solutions to all individuals, regardless of their homeownership or income status
COLUMBIA, Md. (January 18, 2023) – TEDCO, Maryland's economic engine for technology companies, announced today its Venture Funds invested $750,000 in Neighborhood Sun, a tech-enabled community solar company increasing access to renewable energy solutions. TEDCO's evergreen Venture Funds are dedicated to funding and growing the next generation of outstanding early-stage businesses in Maryland.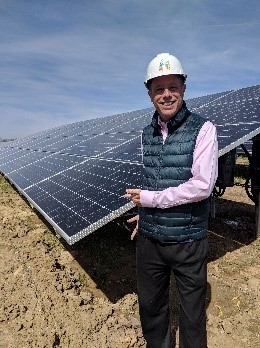 "We are thrilled to have the opportunity to partner with TEDCO in building a powerful Maryland-based technology company that brings the promise of solar to everyone, not just the select few," said Gary Skulnik, Founder and CEO of Neighborhood Sun. "TEDCO's funding will enable us to expand our service offerings and invest more in our technology platform, Sun EngineTM, all while increasing our positive impact."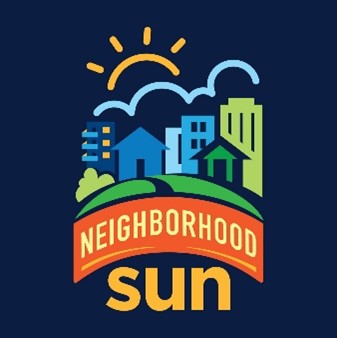 Neighborhood Sun, based in Silver Spring, Md., is a Certified B Corporation using its fully customizable community solar software, Sun EngineTM, to provide residents, organizations and businesses with access to the discounted renewable energy generated by local solar farms. This community solar model allows residents to support renewable energy without getting their own rooftop panel installations, eliminating typical barriers to solar access like income, location, and homeownership status. Through the retail subscription acquisition and management services provided, Neighborhood Sun offers a solution that connects solar farm developers with local individuals and businesses looking for access to affordable solar energy, allowing them to save money while reducing their carbon footprint and increasing equitable access to solar energy.
"By connecting individuals to solar farms, Neighborhood Sun helps to provide a versatile eco-friendly energy solution to the public," said Katherine Hill Ritchie, senior director of Venture Funds at TEDCO. "This technology solution benefits not only the individuals looking to use cleaner energy, but also the environment by creating less energy pollution, reducing the carbon footprint and creating more green jobs which, in turn, helps to promote a necessary transition to renewable energy."
TEDCO provides funding, resources and connections that early-stage technology and life sciences companies need to thrive in Maryland. For entrepreneurs interested in applying for TEDCO funding opportunities, visit https://www.tedcomd.com/funding.